Residential Stay
At Orange Valley Nursing Homes, our professionally trained nurses and care staff provides round-the-clock nursing care as well as ensuring that our resident's emotional and psychological well-being are taken care of. We ensure a high standard of care with a strong compliance to the Enhance Nursing Home Standards by the Ministry Of Health.
Long-Term Stay
Long-term residential care is for seniors who require support with most of their activities of daily living and/or daily nursing care and for other reasons, are no longer able to manage at home without help.
Short-Term Stay
Respite Care, also known as short-term care, is temporary
short-term living at our nursing home. It provides an opportunity for caregivers to take a break as well as when convalescent care and physiotherapy is needed to help residents recover post-surgery.
Types Of Care
Medical Care
Our team of highly-trained nurses are experienced and trained in handling complex medical care needs such as BIPAP, COPD Care, Colostomy, Tracheostomy and many other chronic medical conditions. Our integrated pharmacy services ensure that medications are delivered to residents accurately and in a timely manner..
Dementia Care / Assistance in Daily Living
We have specialized staff that are trained in managing persons with dementia and seniors who need help in activities of daily living (ADL). Our care therapy includes functional activities to restore independence and improve cognitive capacity.
Planned Respite / Emergency Respite Care
Planned respite care is ideal when you are able to foresee requiring the service. For example, when a caregiver is planning for a break or holiday, or when post-hospitalization care is needed. We also provide emergency respite care when in unexpected circumstances, help is needed urgently.
Care Plans
With our Always Resident-First quality policy, we ensure that our residents receive the highest quality of care when staying with us.
Rehabilitation Care
Rehabilitation is essential to achieve optimal functions and abilities. With customised rehabilitation programmes on demand, our in-house physiotherapist and occupational therapist aim to keep our residents living an active and independent life.
Diet and Nutrition Care
Our registered dietitian ensures that the menu will meet each resident's nutritional requirements. For lunch and dinner, 7 different cuisines are served to our residents, freshly cooked daily at our central kitchen.
Resident Activities
Our activities and programmes are specially designed to engage based on one's interests, hobbies and cognitive abilities. From daily morning exercises to mahjong and pet therapy sessions, our residents engage in a full range of activities to help them remain mentally, physically and socially active.
Eden Environment
From cotton plants to chili and rock melon plants, our award winning community garden brings nature close to our residents. Our gardens are also home to many pet animals that provide companionship and therapy for our resident.
Room Types
Our nursing homes have over 900 beds with a range of room types that are equipped with modern facilities set in a comfortable and safe environment.
Single Premium Room
2-Bedded / 4-Bedded Room
Multi-Bedded Room
Branches
Balestier
363 Balestier Road Singapore 329784
Changi
52/53 Biggin Hill Rd Singapore 509945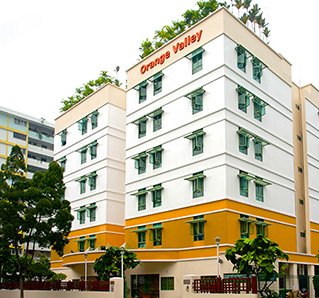 Clementi
221 Clementi Ave. 4 Singapore 129881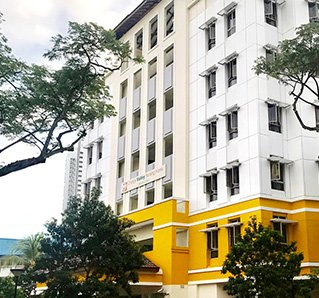 Marsiling
11 Woodlands Ave. 1 Singapore 739068
Simei
6 Simei Street 3 Singapore 529898
www.orangevalley.sg
© 2019 Orange Valley. All Rights Reserved.